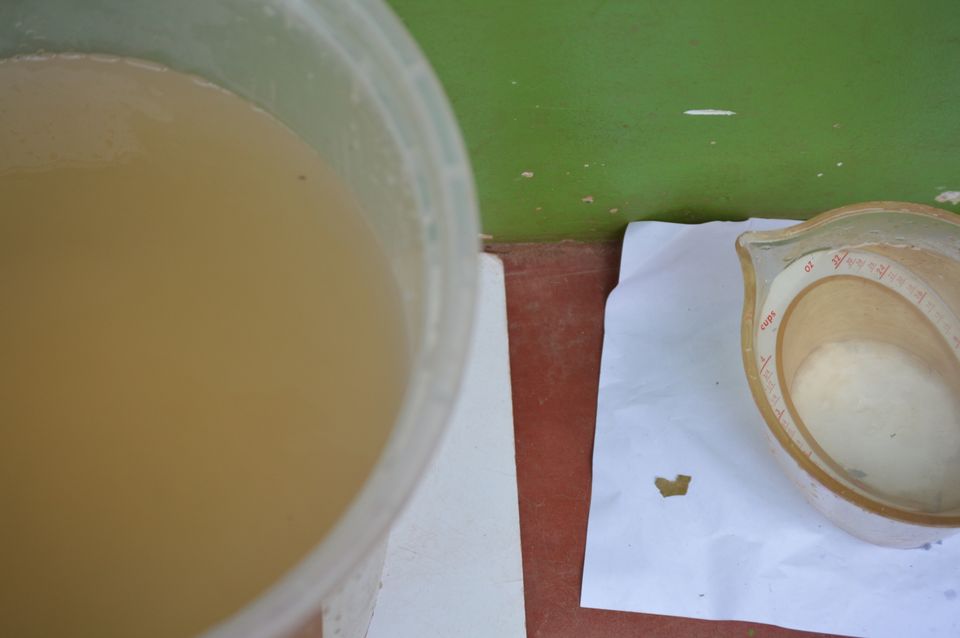 The bucket on the left is the water we receive in our home that comes from the river.  The water on the right is from the rain water we collect using the collection system. Below are photos of the collection system.
Water is Life.
That is why our water project is so incredibly important.  The photos below show the clean water collection system that is designed to collect the rain water from the roof of the home.  Each unit gives a family sufficient clean water to cook, to clean, and to bathe with.

The system will be installed in homes where families do not have access to clean water.  These families are currently using water that is contaminated which is the source of a great deal of disease which mostly affects children and the elderly.

The cost for all materials and labor to sponsor a family with the gift of clean water is $300.